Posts tagged "nature"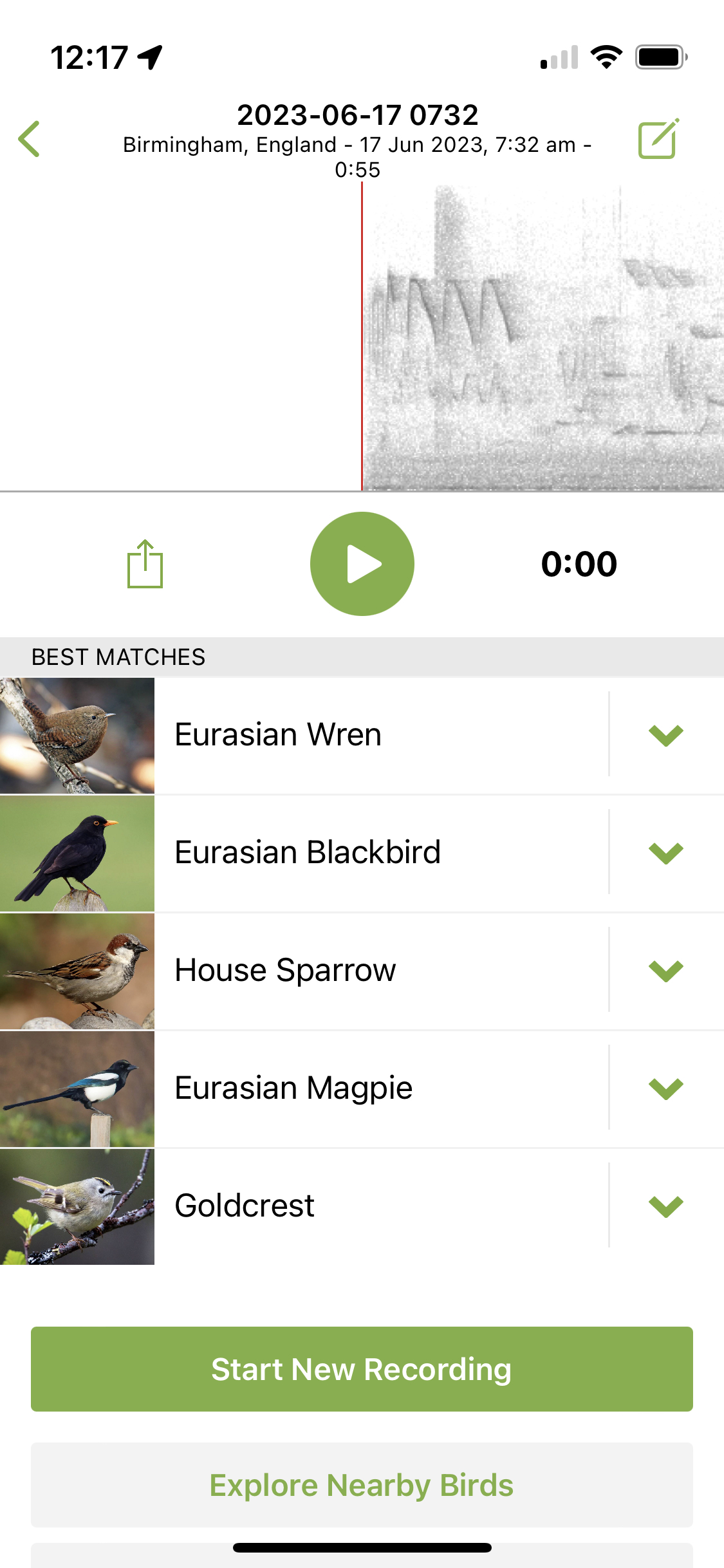 I've recently started using the Merlin Bird ID iOS app produced by The Cornell Lab, and I can't stop raving about how amazing it is.
Today is International Dawn Chorus Day, so in my own typically awkward style, I will talk about a recent experience of an evening and night chorus. Over Easter Mr Bsag and I went on holiday for a few days to Lewes in Sussex, which is on the beautiful South Downs. It's an area that's reasonably familiar to me as I grew up not far away on the North Downs, but I always forget how open and spacious it feels. We spent every day walking on the Downs, and on the Saturday of Easter weekend, I heard the songs of skylarks and nightingales in one day. It was the most wonderful day I've had in a while.
Back in the mists of time before Covid, Mr Bsag and I booked tickets for a Singing With Nightingales event (hosted by the folk singer Sam Lee) for April 2020. I had wanted to attend one of these events ever since I had heard about it, and the tickets were a 50th birthday present, partially funded by kind gifts from friends and family. I don't need to tell you what happened next, because you were all there: lockdown happened, events were cancelled, and all of our lives contracted. I booked again for April 2021, determined not to be denied my fix of folk song and bird song, and once again, plans had to change. Luckily, this time the event was just postponed, rather than being cancelled, so last week, we set off for Sussex to attend the event. After all the waiting, all the pent-up need be somewhere other than our local area, it could have all been a huge anti-climax but (spoiler alert!) it was not. It was one of the most magical evenings of my life.