I hadn't intended to take quite such a break in writing here, but by the time I got to Christmas, I my batteries were in desperate need of recharging. I had a good break, and enjoyed some time spent listening to music and reading. I'll get around to the books I enjoyed at a later date, but I wanted to write a bit about the music I have particularly enjoyed recently.
Refuge from the Flames by ORA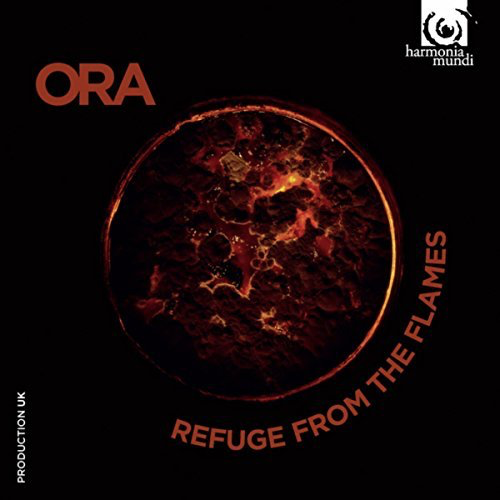 I have already written about Kate Tempest's phenomenal Let Them Eat Chaos. If that album is a good accompaniment to the 'anger' stage of grief about the state of the world, then Refuge from the Flames is perhaps a good companion for 'acceptance'. It features a mixture of lamentations by composers such as Allegri (his famous 'Miserere', which is particularly well performed here), Savonarola and Byrd, but also modern composers like Ēriks Ešenvalds and James MacMillan. The whole album is wonderful, but along with the Allegri 'Miserere', I particularly like Ešenvalds' 'Infelix Ego after Byrd' and MacMillan's 'Miserere'. It is hard to explain, but the album is profoundly peaceful and consoling, while fully acknowledging that terrible things happen. I suspect this album might get a considerable number of repeat plays in 2017.
The Race for Space by Public Service Broadcasting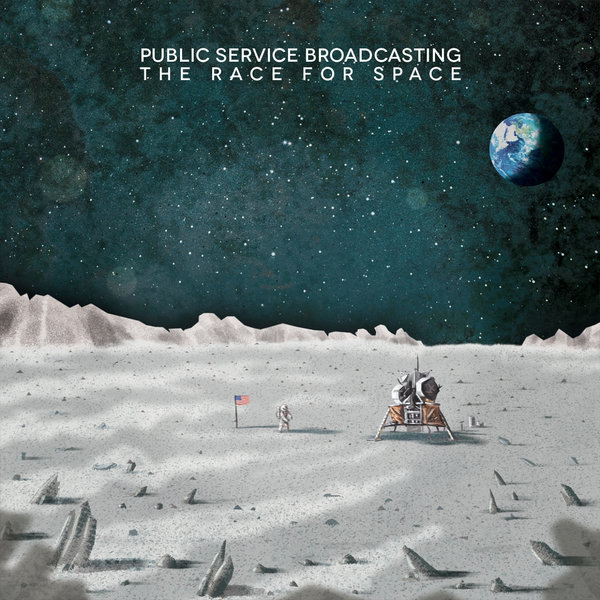 I came across this album because it was mentioned in a documentary on BBC Four about concept albums. Now, I love a concept album, and the band's name: Public Service Broadcasting immediately pre-disposed me to like them, given my love of the BBC. Even better, the band describe themselves as follows:
"PUBLIC SERVICE BROADCASTING IS THE CORDUROY-CLAD BRAINCHILD OF LONDON-BASED J. WILLGOOSE, ESQ. WHO, ALONG WITH DRUMMING COMPANION WRIGGLESWORTH, IS ON A QUEST TO INFORM, EDUCATE AND ENTERTAIN AUDIENCES AROUND THE GLOBE."
Predictably, I immediately loved the album. As the title suggests, it tells the story of the race for space, starting with a recording of Kennedy's speech, and incorporating all kinds of news reports and NASA transmissions. Overall, it is a very upbeat and optimistic album, with the moving 'Fire in the Cockpit' the only sombre track. Since it is a concept album, it does benefit from being played from start to finish in order (the old fashioned way, and still almost the only way I listen to music). The whole mood of the album is wonderful, but my absolute favourite is 'Go!'. This track uses the recordings from Apollo Control during the Apollo 11 mission, and the system checks from the flight controllers (each calling 'Go' — hence the name). It is bouncy, uplifting and a wonderfully motivating if you are trying to get work done: a geeky 'Eye of the Tiger', if you like. Listen out for the responses from Guidance — that guy cracks me up every time with his excitable and high-pitched 'GO!'. 'OK, keep the chatter down in this room'. It's a joy. Their earlier 'War Room' EP is also excellent, and features news reports and propaganda from the Second World War, including the very moving 'Waltz for George' featuring a report following the Dunkirk evacuation.
Before the Dawn by The K Fellowship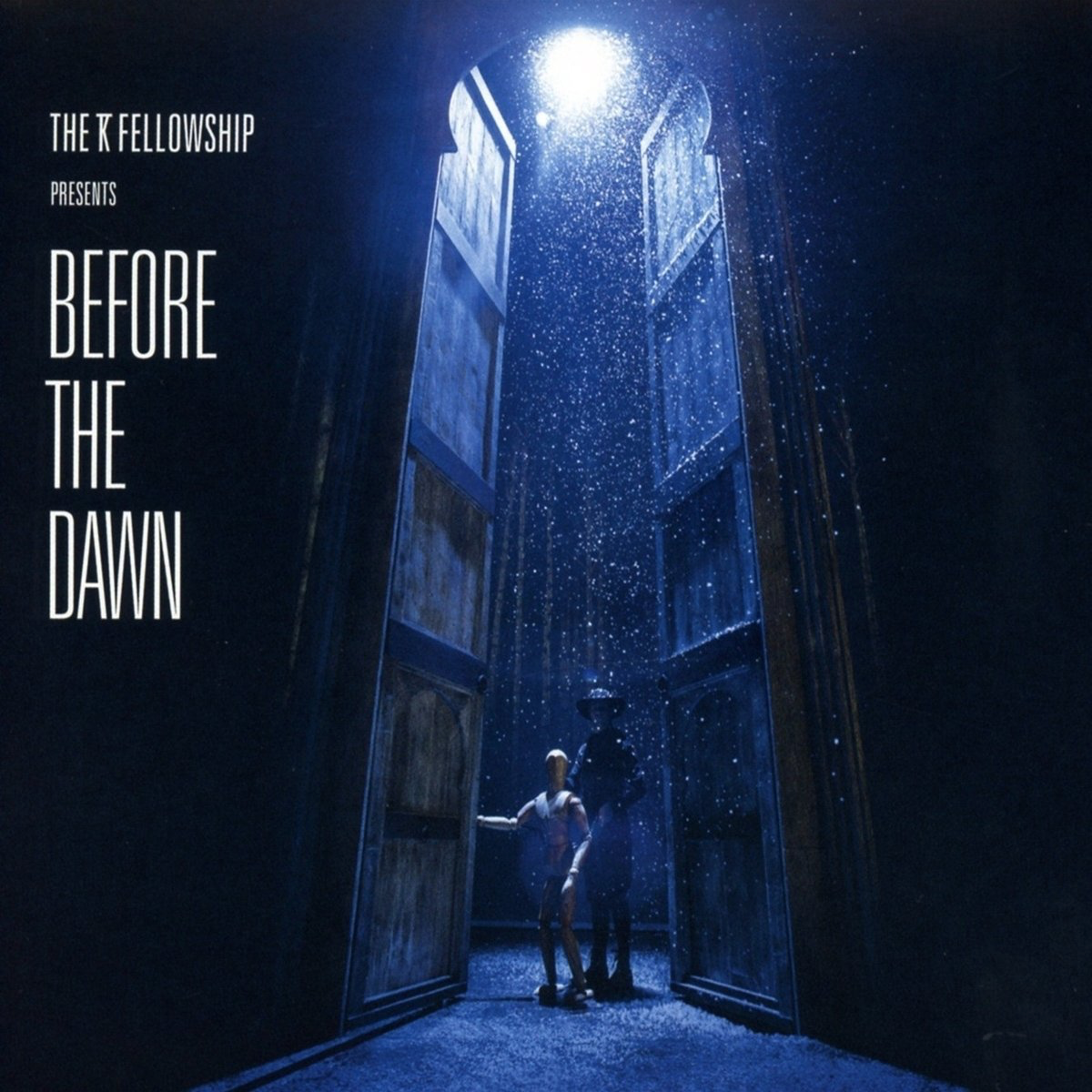 Last — but by no means least — I was very lucky to receive the vinyl box set of the Kate Bush/K Fellowship 'Before the Dawn', which my parents, my brother and his fiance kindly gave me for Christmas. It is a recording of the 2014 live shows at the Hammersmith Apollo by Kate Bush, and it is stunning. Since the vinyl set involves four discs (and therefore eight sides), you're in for a lot of needle lifting and record turning to listen to the whole thing right through, but it is certainly worth it.
Live albums can be a bit of a mixed bag in terms of quality, but this album feels as if it is bursting with energy and creativity. For example, while I am a hopeless Kate Bush fangirl (as regular readers will know) and love unconditionally almost all of her output, I have often found 'Running up that Hill' relatively uninteresting, perhaps because it has had more exposure than many of her tracks. However, the live version on this album is electrifying, and completely revived the song for me. 'The Ninth Wave' has been one of my favourite chunks of Kate's output for a very long time, and Act Two which stages these songs with the story line Kate intended (a woman floating at sea after a shipwreck and hallucinating while she waits for rescue) is mind-blowing. In a bit of perfectionism which is very characteristic, she recorded the vocals for 'And Dream of Sheep' live while floating in a huge water tank at Pinewood Studios wearing a life jacket, so that it would capture the sound of a voice bouncing off a large body of water, but also the emotional vulnerability of that situation. It's stunning. Her occasional shaky intakes of breath, panicky drifting off the beat on one phrase, and what I can only describe as the loneliness of the sound, is riveting.
The whole album is incredible, and it is amazing to realise that while the pitch of her voice has lowered a little as she has got older, it has lost none of its power or subtlety. I'm going to be listening to this one a great deal.